19 September 2019
#031 - The Herman Miller Embody Chair Seats Me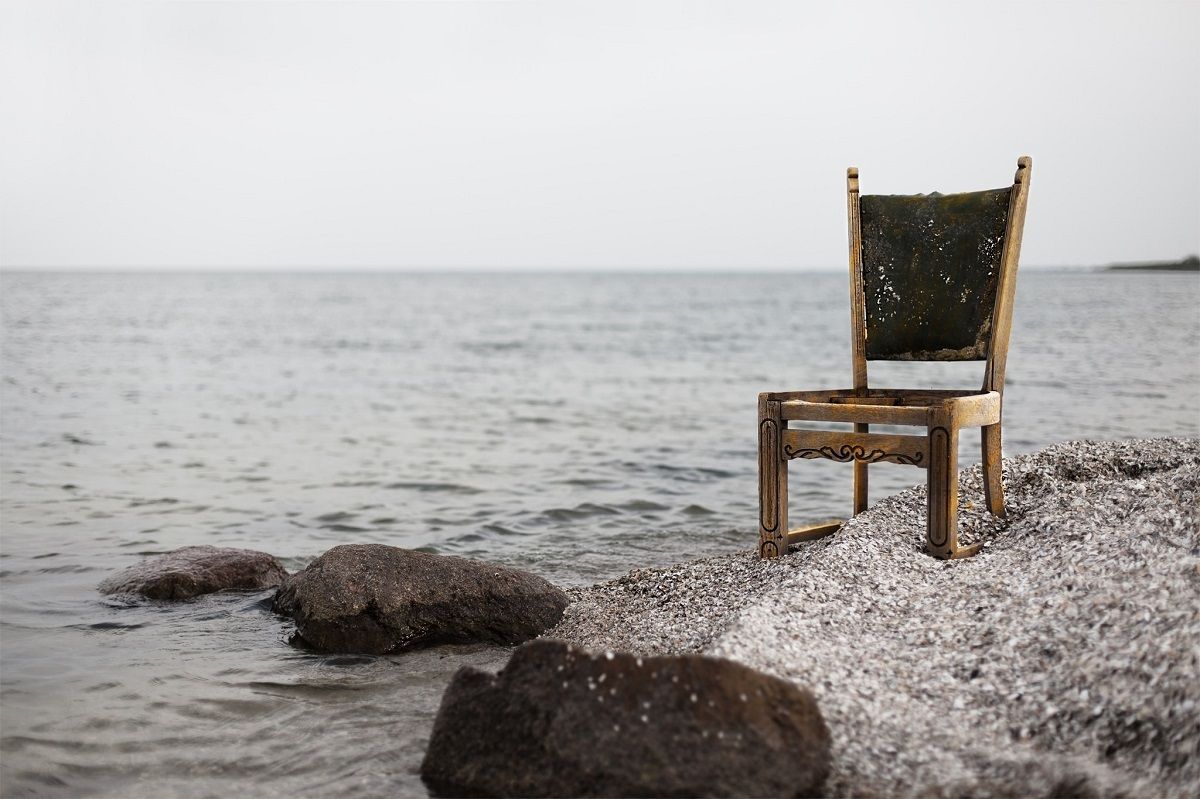 I desperately needed a new computer chair for my study desk at home. My old one was literally falling apart and damaging my back. So much so that I could only sit at my study desk for an hour or two, before I would resort to lying on my back in bed to straighten myself out.
Since working for the State, I have since been inspired by Herman Miller seating. At work, we were issued with the Aeron. Admittedly, I found it cumbersome due to the lack of lower-back support. And yet, it was somewhat more comfortable than a regular office chair because there were plenty of controls to adjust the recline, height and upper back support.
Having saved my part-time dosh during a whole calendar month, I splurged on a new Herman Miller Embody chair. I considered buying the Embody second-hand, but there was only a 1-year warranty attached to the supplier. If I coughed up another £300, I would secure a brand-spanking new chair and acquire a 12-year warranty, when purchased directly from Herman Miller (or its associated authorised sellers).
I held back from buying the Embody chair until the Herman Miller annual sale (mid May). I basically saved £260 (around 20%), which took the price to a £1k. I know... who would pay £1k on a bloomin' chair? Especially in a day and age when you can easily buy knock-off chairs from the likes of IKEA, or a refurbished office chair from a second-hand outlet.
Primarily, I wanted the 12-year warranty from Herman Miller. Also if I was going to cough up so much of my part-time wages, I wanted to customise it to the materials that would appeal to me, even though I wouldn't be seeing much of the materials when I sit and face my keyboard and monitor. Nonetheless, I opted for the titanium base, white frame and hard floor casters. For the back and seat finish, I picked the Balance Iris.
I also spent several months beforehand watching multiple YouTube reviews and read various articles across many websites concerning the Herman Miller Embody. The other appeal to buy this chair over competitors like the Steelcase Leap v2 was the availability to buy the chair direct from the manufacturer. In addition, the 'medical' research behind the design of the Embody appealed to me. I was also bemused that the Embody was rarely available as a second-hand item, compared with the Steelcase Leap v2 which was available by the truckload.
According to Herman Miller, the Embody chair has been touted with the following claim:
'More than 20 physicians and PhDs in the fields of biomechanics, vision, physical therapy and ergonomics contributed their expertise to help guide the development of this chair. As a result, Embody has set a new benchmark for pressure distribution, natural alignment and support for healthy movement in ergonomic seating.'
I also done a simple test to determine if the Embody would suit my back by leaning on a flat surface (i.e. my study desk) and lifting one knee slowly to my stomach. The other leg was still draped over the table. Seemingly, if the other leg lifted alongside the pulled leg, then this chair wouldn't be suitable. I used this test, as I don't live near the Herman Miller showrooms.
The only annoyance for me was that I had to wait 45 business days, since the chair was handcrafted in the USA. 45 business days translates to approximately 2 calendar months, but I cannot fault the craftsmanship. It's also nice to see a fresh datestamp of June 2019.
The Embody arrived in a lovely corrugated cardboard box in late July and I made a personal note for the delivery team to heave it to my study room. I have now been using the Embody chair for 7 weeks and I cannot find a faulty with the mechanics, design, comfort or customer service.
The Embody is surprisingly silent, but this may be more so for me, as I don't enable the recline feature. I prefer to sit upright. If I want to recline, I get out my seat and stretch my legs.
I also appreciate and understand people's concern with the 'BackFit' feature on the Embody. There are side controls to adjust the BackFit to adapt to the shape of your lower-back. When I first experienced this feature, I found it sturdy but surprisingly supportive - at least, for my own back shape. I honestly don't have any issue with the BackFit support. However, you do want to spend ample time to make the fine-tune adjustments until your body is comfortable. It took me several days of fine-tuning.
The same applies for the 'pixelated' membranes that make the full back surface of the Embody. I don't feel any prodding to any area - even when I stretch my shoulders from side to side, or when pulling back my shoulders over the chair. I also don't feel the membranes forcing my back to curve forward. Again, there are side controls to adjust the uprightness of the Embody.
Overall, I am very happy with my expensive investment, and for once, I don't have buyer's remorse. My only regret is not buying the chair sooner, but I would advise waiting for the annual sale, as you basically save yourself 20% tax.
~Richard